A news podcast that starts with the people who are normally asked last.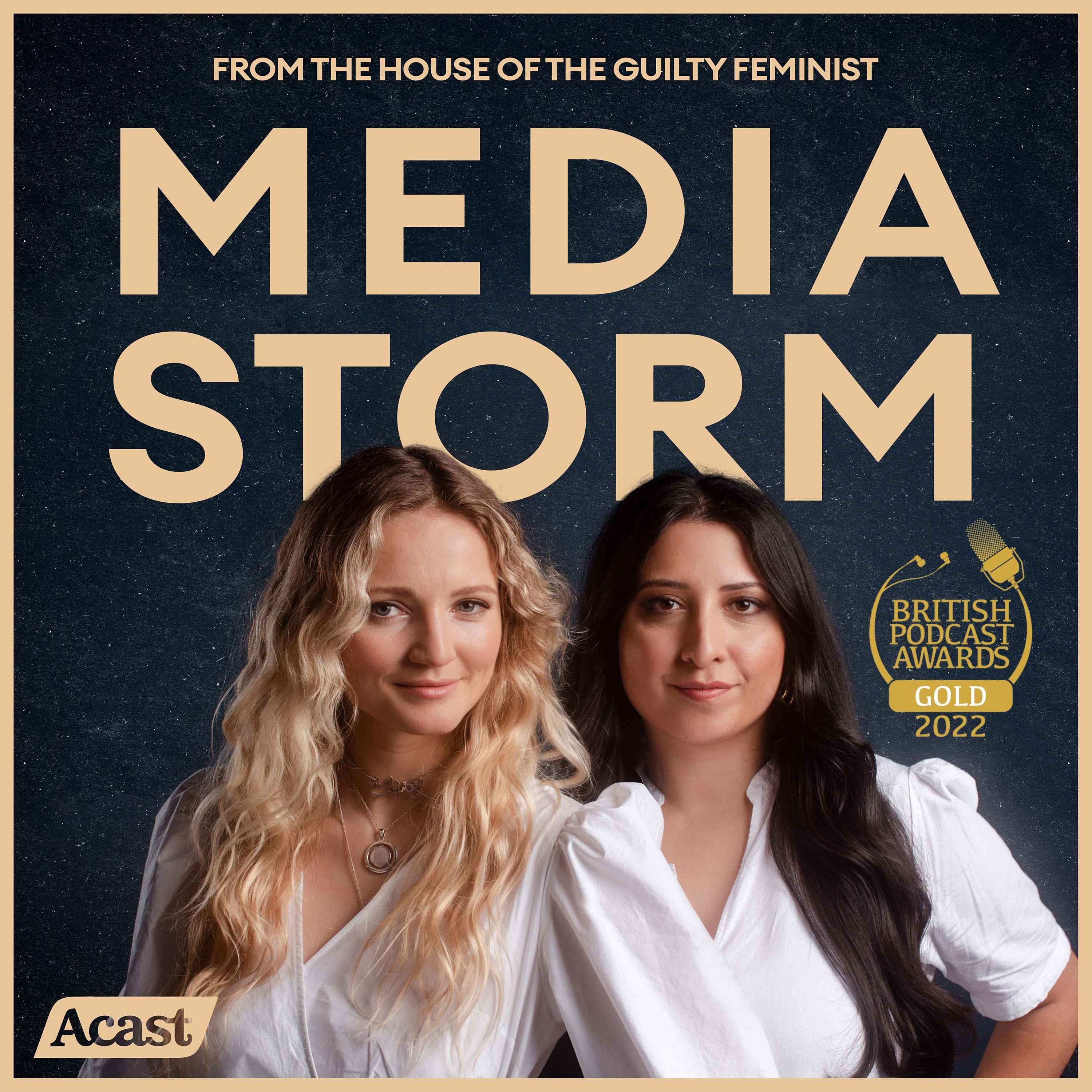 2.5. Climate frontlines: The truth about Big Oil – with Thimali Kodikara
Warning: References to stillbirth
WATCH MEDIA STORM'S DEBUT LIVE RECORDING AT KING'S PLACE, 17/09, 7PM: https://www.kingsplace.co.uk/whats-on/words/media-storm/
Scorching heatwaves and 'red weather warnings' have brought climate change onto our doorstep and into our headlines. But hidden from view - be it by distance, dense jungles or disinformation - the effects of the eco-disaster have already taken hold.
This week, we hear from communities on the frontlines of fossil fuel extraction. The king of Ogale in Nigeria tells us why his community is taking Shell to court, and villagers along the Niger Delta describe the impact of oil pollution—environmental, cultural and political.
Are the companies behind this production guilty of 'greenwashing'? Is that even legal? And could the media be doing more to hold them to account? Mathilda and Helena discuss all this and more with Thimali Kodikara, the producer of Mothers of Invention podcast.
The episode is hosted by Mathilda Mallinson (@mathildamall) and Helena Wadia (@helenawadia).
Guest handles
Leigh Day International @leighdayintl
Caroline Dennett @GreenGodless
Sophie Marjanac @SMarjanacCE, Client Earth @ClientEarth
Thimali Kodikara IG: @oneloudbellow, TW: @apathysuckseggs
Production
Researchers: Isabella Crispino, Mafalda Lorijn, Izzie Addison
Fact-checker: Camilla Tiana
Sound technician in Nigeria: Okoro Onyekachi Emmanuel @KachiUndiluted, http://www.majinigeria.org/.
Music: Samfire @soundofsamfire
Producers: Tom Salinsky and Deborah Frances-White
Sources
Get in touch
Follow us on Twitter http://twitter.com/mediastormpod
or Instagram https://www.instagram.com/mediastormpod
or Tiktok https://www.tiktok.com/@mediastormpod
like us on Facebook https://www.facebook.com/MediaStormPod
send us an email mediastormpodcast@gmail.com
check out our website https://mediastormpodcast.com
Media Storm is brought to you by the house of The Guilty Feminist and is part of the Acast Creator Network.
Become a member at https://plus.acast.com/s/media-storm.
---
Hosted on Acast. See acast.com/privacy for more information.