A news podcast that starts with the people who are normally asked last.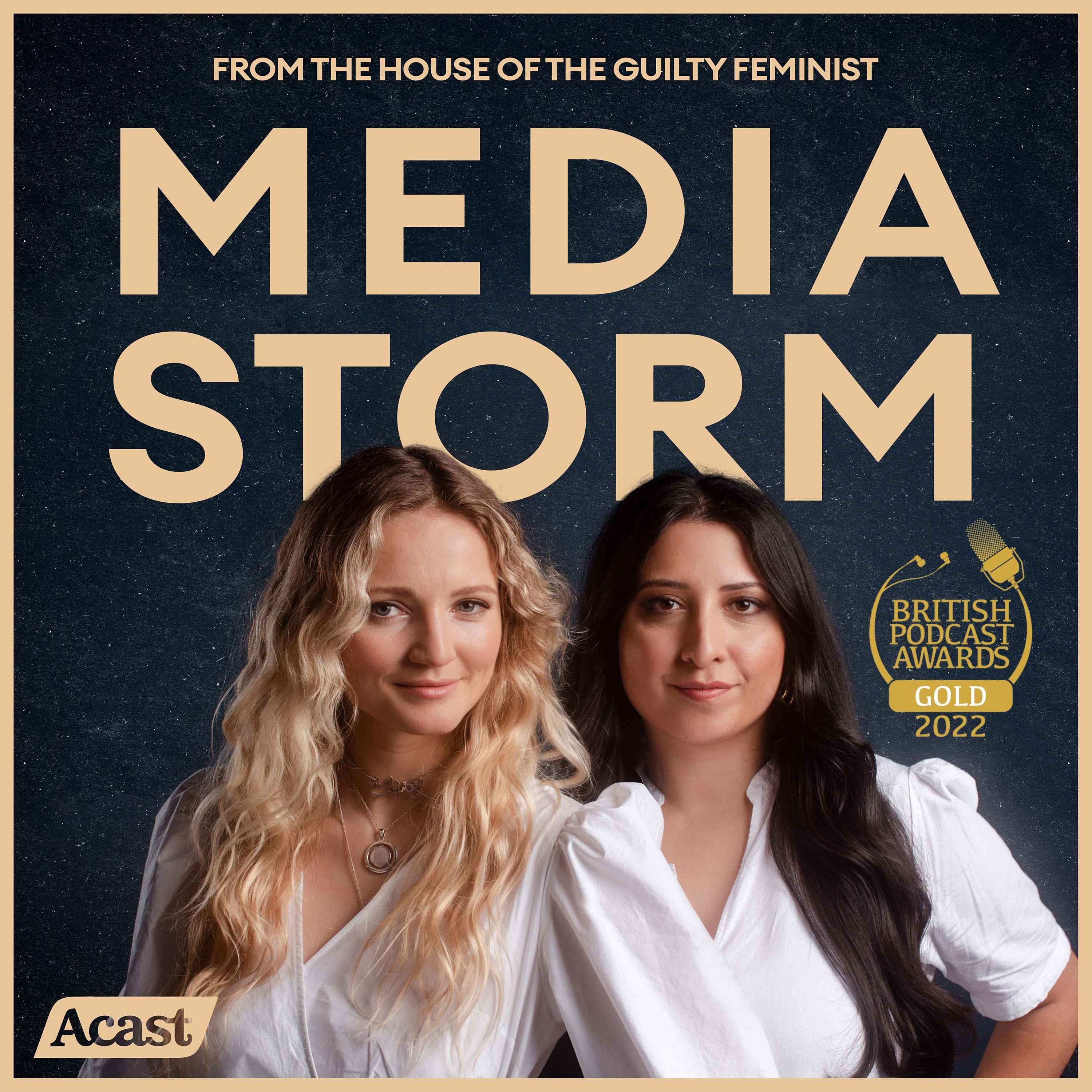 2.4 Masculinity and body image: Why don't men seek help? - with Scottee
Warning: In-depth talk about eating disorders, exercise addiction and references to suicide.
Read the transcript here: https://mediastormpodcast.com/2022/08/30/2-4-masculinity-and-body-image-why-dont-men-seek-help-with-scottee/
Recent analysis from the Royal College of Psychiatrists has revealed that hospital admissions for people with eating disorders have risen 84% in the last five years - with boys and young men increasingly affected. Body dysmorphia is now thought to affect men and women in equal numbers. So why is there still a lack of resources and support groups to help men?
This week, Media Storm hears from men who have been affected by bulimia, body dysmorphia and exercise addiction, about why they felt they couldn't seek help. We hear from a peer support group for men about how far we've come in tackling stigma - and how far there is to go. Plus, we dip into the rise of muscularity-orientated disordered eating, and hear how the 'big, strong, tough' masculinity stereotype affects the body image of men - especially for Black men.
We're joined in the studio by writer and artist Scottee, to discuss the intersections of masculinity, class, and queerness, reclaiming fatness, and the impact of the Love Island legacy.
The episode is hosted by Mathilda Mallinson (@mathildamall) and Helena Wadia (@helenawadia). Research by Isabella Crispino and Mafalda Lorijn. The voice of 'Lawrence' is by Shaun Wood. Music by Samfire @soundofsamfire.
Speakers:
Sam Thomas @sam_thomas86
Tom Quinn @tomquinn1 @BeatED
Danny Bowman @DannyBowman10
Brad Powell @MaleVoicED
Dr Jason Nagata @jasonmnagata
Scottee @scotteeisfat
Resources:
Sources:
Get in touch:
Media Storm is an award-winning podcast brought to you by the house of The Guilty Feminist and is part of the Acast Creator Network.
Become a member at https://plus.acast.com/s/media-storm.
---
Hosted on Acast. See acast.com/privacy for more information.