A news podcast that starts with the people who are normally asked last.
Where fact-checking meets fun, reporting meets road-trip and the mainstream media meets its match…
Media Storm is a news podcast that starts with the people who are usually asked last. "Migrants", "criminals" and "sex workers" are some of the biggest stars in the headlines, yet we rarely actually hear from them. Here, we provide a space for these minority groups to get their right of reply. From The House of The Guilty Feminist, Media Storm hands the mic to people with lived experience, to shed new light on old stories and roast the headlines that love to roast them.
On these pages you can find out more about us, listen to all our past episodes and we'll also announce any news we might have.
To subscribe to the podcast, use any of the links at the top, or just search for "Media Storm" in your app or directory of choice.
You can also sign up to our mailing list to get notified as soon as a new episode is released.
Latest episode…
Bonus episode - This Is How You Do It: Leanne Alie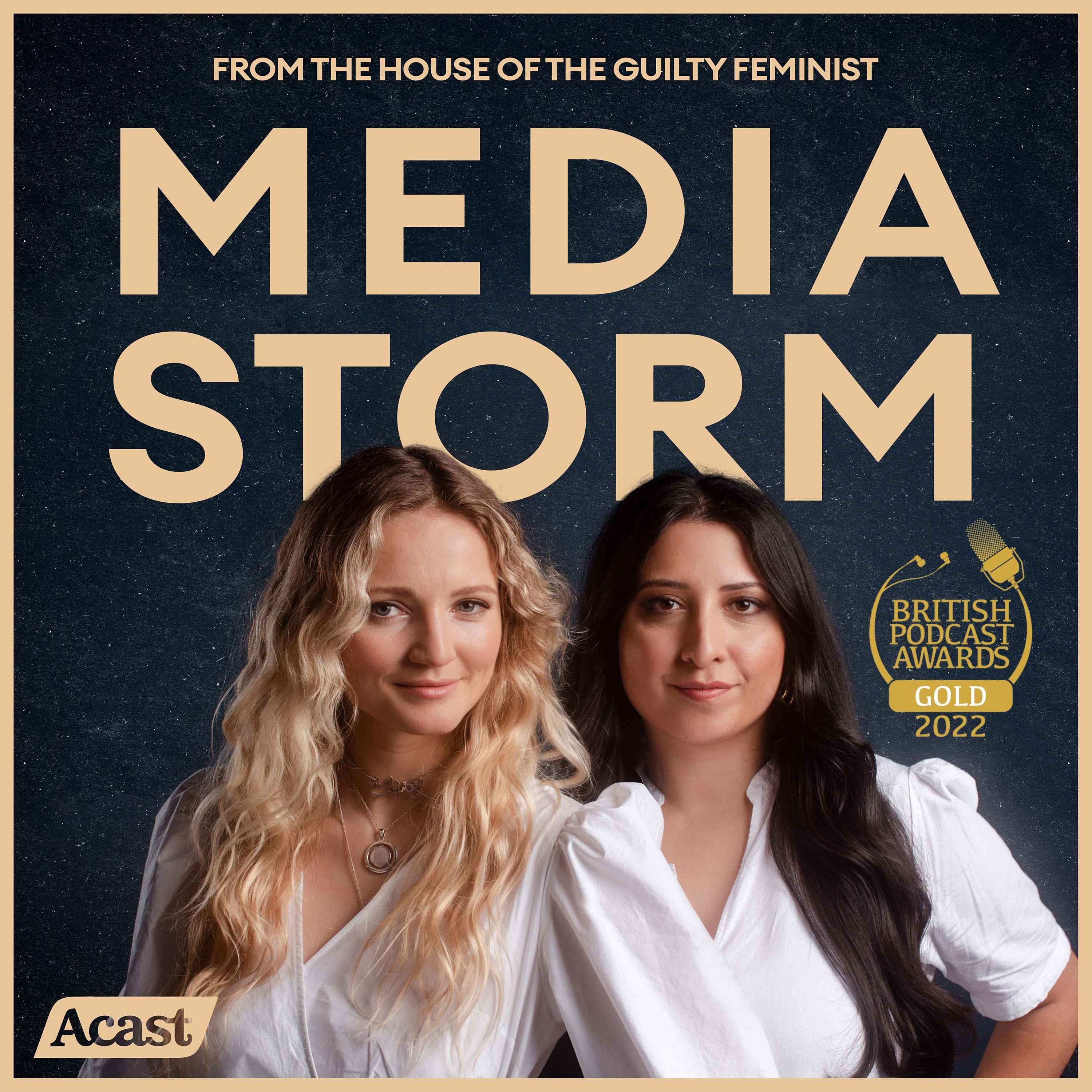 We were thrilled to be awarded Gold at the British Podcast Awards in the Best Current Affairs Podcast category.